Naked 100 Salt Mango E-Liquid 30mL
has a rating of stars based on reviews.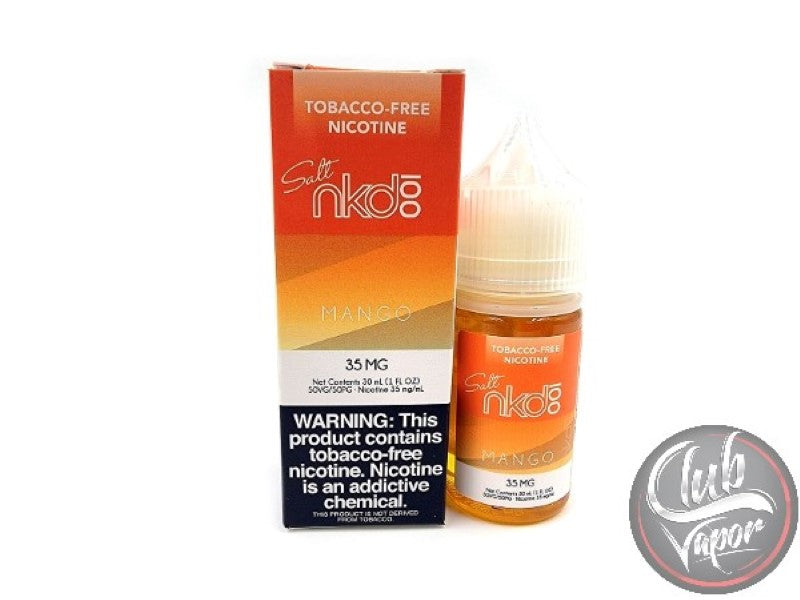 Naked 100 Salt Mango E-Liquid 30mL
---
Naked 100 Salt Mango

 

E-Liquid 30mL 
Club Vapor:
A crazy delicious combination of fresh mangoes, peaches and cream! Mango by Naked 100 Salt also adds hints of cream to make it even better than it was before! The fruity and creamy goodness is perfect for any time of day.
The smoothie becomes even more mobile, vape this delicious blend of mangoes, peaches, and cream anytime the craving calls.
*** This flavor is a nicotine salt infused e-Liquid formulated for pod systems and other similar low power devices.
Not recommend for use with RDA's or sub-ohm tanks and devices.


Name: Mango
Vendor: Naked 100 Salt
Bottle Size: 30mL
VG/PG: 50/50
---
Share this Product
---
More from this collection