Boss Reserve 120mL E-Liquid by Cuttwood
has a rating of
4.5
stars based on
2
reviews.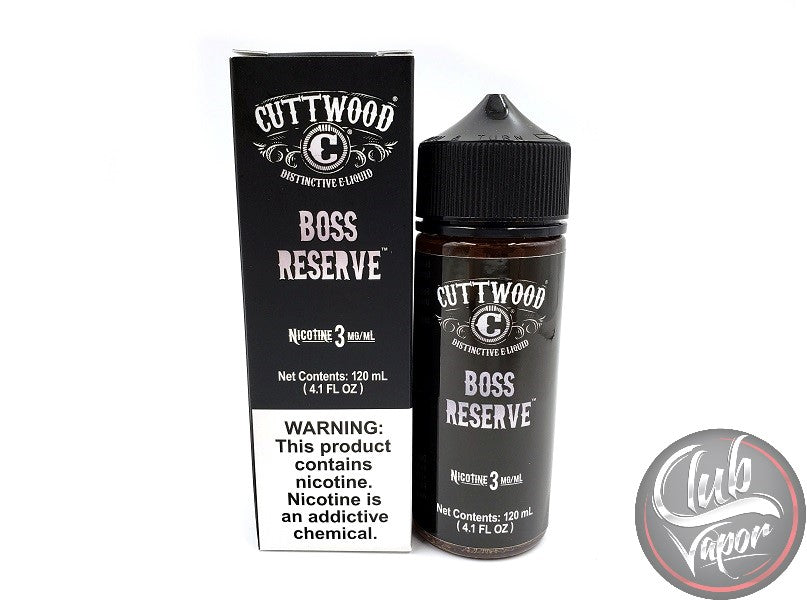 Boss Reserve 120mL E-Liquid by Cuttwood
---
Boss Reserve 120mL E-Liquid Cuttwood
Club Vapor:
A mix of sweet and crunchy graham cracker, toasted nuts, and finished off with cut bananas and chilled milk. Boss Reserve by Cuttwood fuses exquisite with sweet, and leaves you craving for more. This flavor is the all day dessert vape you will love and need.
A golden honey graham cereal with roasted nut clusters, drenched in creamy milk & layered with sliced bananas.
Name: Boss Reserve
Vendor: Cuttwood
Bottle Size: 120mL
---
Share this Product
---
More from this collection